National Comprehensive Cancer Network (2022)
Women should undergo a risk assessment for developing breast cancer starting at age 25. Increased risk is based on a number of factors including age and family history of certain cancers—including ovarian and pancreatic cancer, not just breast cancer. Average risk means a woman has no known genetic or family history that suggests an increased risk of developing breast cancer. 
From ages 25 to 39, a woman with average risk should see a healthcare professional for a checkup every 1 to 3 years, which should include a breast cancer risk assessment and, if not recently done, a breast exam.
At age 40 and older, a woman with average risk should see a healthcare professional for a checkup every year, which should include an ongoing breast cancer risk assessment and, if not recently done, a breast exam. She should have an annual screening mammogram. If available, a tomosynthesis (3D mammogram) is recommended.
A woman at increased risk for breast cancer should see a healthcare professional at least once a year and may be asked to see one more often.
Source: Breast Cancer Screening and Diagnosis (National Comprehensive Cancer Network, 2022) 
The National Comprehensive Cancer Network (NCCN) is a not-for-profit alliance of leading cancer centers devoted to patient care, research, and education. 
American Cancer Society (2022)
A woman is considered to be at average risk if she doesn't have a personal history of breast cancer, a strong family history of breast cancer, or a genetic mutation known to increase risk of breast cancer (such as in a BRCA gene), and has not had chest radiation therapy before the age of 30.
Women at average risk between 40 and 44 have the option to start screening with a mammogram every year.
Women 45 to 54 should get mammograms every year.
Women 55 and older can switch to a mammogram every other year, or they can choose to continue yearly mammograms. Screening should continue as long as a woman is in good health and is expected to live at least 10 more years.
Most women at high risk should begin screening with MRI and mammograms when they are 30 and continue for as long as they are in good health. But this is a decision that should be made with a woman's health care providers, taking into account her personal circumstances and preferences.
Clinical breast exams are not recommended for breast cancer screening among average-risk women at any age. Women should be able to choose between 2D and 3D mammography if they or their doctor believes one would be more appropriate, and that out-of-pocket costs should not be a barrier to having either one.
Source: American Cancer Society Recommendations for the Early Detection of Breast Cancer (2022)
American College of Radiology and the Society of Breast Imaging (2018)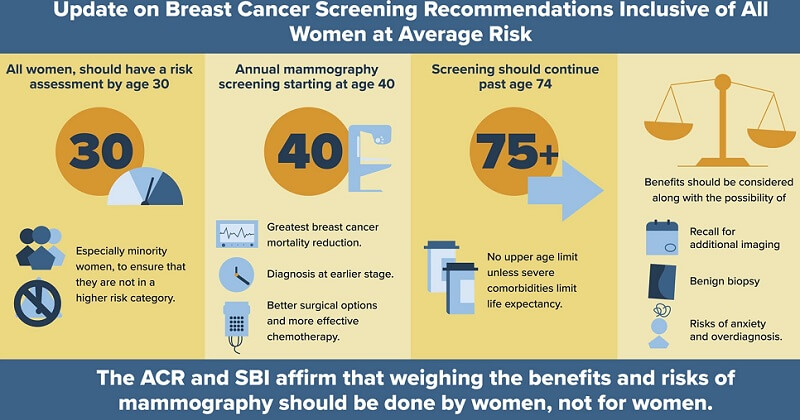 All women, especially Black women and those of Ashkenazi Jewish descent, should be evaluated for breast cancer risk no later than age 30, so that those at higher risk can be identified and can benefit from supplemental screening.  
For women of average risk, The ACR and Society of Breast Imaging recommend annual mammography screening beginning at age 40, which provides the greatest mortality reduction, diagnosis at earlier stage, better surgical options, and more effective chemotherapy. Annual screening results in more screening-detected tumors, tumors of smaller sizes, and fewer interval cancers than longer screening intervals. Screened women in their 40s are more likely to have early-stage disease, negative lymph nodes, and smaller tumors than unscreened women. Delaying screening until age 45 or 50 will result in an unnecessary loss of life to breast cancer and adversely affects minority women in particular.
Screening should continue past age 74 years, without an upper age limit unless severe comorbidities limit life expectancy.
Source: Breast Cancer Screening Recommendations Inclusive of All Women at Average Risk: Update from the ACR and Society of Breast Imaging (2021)
U.S. Preventive Services Task Force (2016)
Note: These USPSTF breast cancer screening recommendations are controversial. They've been criticized for being out-of-date, dependent on old studies, and for failing to take into account that Black women are diagnosed at earlier ages with aggressive cancer. Similar complaints have been leveled at the USPSTF prostate screening recommendations. The U.S. Congress has imposed a moratorium on the use of these USPSTF recommendations for denying health insurance coverage for 40+ women seeking an annual mammogram. The USPSTF has been preparing a revision for several years.
See: "Industry Experts Applaud Changes Behind USPSTF Breast Screening Guidelines Update" and "Feinstein, Blackburn Introduce Bill to Protect Access to Breast Cancer Screenings"
For women aged 40 to 49, the decision to start screening mammography prior to age 50 years should be an individual one. Women who place a higher value on the potential benefit than the potential harms may choose to begin screening every two years between the ages of 40 and 49 years. While screening mammography in this age group may reduce the risk for breast cancer death, the number of deaths averted is smaller than that in older women and the number of false-positive results and unnecessary biopsies is larger. The balance of benefits and harms is likely to improve as women move from their early to late 40s.
For women aged 50 to 74, screening mammography every two years is recommended. For women who are at average risk for breast cancer, most of the benefit of mammography results from screening every two years during ages 50 to 74 years.
For women 75 and older, the USPSTF concludes that the current evidence is insufficient to assess the balance of benefits and harms of screening mammography.
The current evidence is insufficient to assess the benefits and harms of digital breast tomosynthesis (DBT) as a primary screening method for breast cancer.
Source: U.S. Preventive Services Task Force. Breast Cancer: Screening (2016).  The U.S. Preventive Services Task Force is an independent, volunteer panel of national experts in disease prevention and evidence-based medicine who make evidence-based recommendations about clinical preventive services. 
Recent news about breast cancer screening
Waiting until 45 or 50 to be screened for breast cancer "is a disaster for women of color"
Minority women are 72% more likely to be diagnosed with invasive breast cancer under the age of 50. Minority women under 50 years old are 58% more likely to present with advanced cancer and are 127% more likely to die than white women from breast cancer.
"I think it really points to the fact that we are failing Black women," says Debra Monticciolo, MD, former president of the American College of Radiology.
"Waiting until 45 or 50 [to be screened] is not good for any woman, but it's a disaster for women of color, especially Black women."
Source: "Improvements needed in breast cancer screening for Black women"
Medicare, Medicaid and most insurance companies cover the cost of mammograms.Since September 2010, the Affordable Care Act has required all new health insurance plans to cover screening mammograms every 1-2 years for women ages 40 and older, with no out-of-pocket costs (co-payments or co-insurance).
Source: Susan G. Komen
The Komen Breast Care Helpline can help you find low-cost breast cancer screening in your area. Call the helpline at 1-877 GO KOMEN (1-877-465-6636) Monday through Friday from 9:00 a.m. to 10:00 p.m. ET.
The National Breast and Cervical Cancer Early Detection Program ((1-888-842-6355) provides access to breast cancer screening to low-income, uninsured and underinsured women ages 40-64. It also provides access to diagnostic testing if results are abnormal, and referrals to treatment if breast cancer is diagnosed.
Source: Susan G. Komen
Questions about Mammography
What is a mammogram? What is breast tomosynthesis? who should get a mammogram?
How can I prepare for a mammogram? What happens during my mammogram? Does a mammogram hurt? What are the risks of getting a mammogram?
How will I get my results?
A 4-minute video from the Department of Radiology at Massachusetts General Hospital.
"Younger women tend to have denser breasts, but mammograms are not the best when you have dense breast tissue," says Regina Hampton, MD, breast cancer surgeon at Luminis Health in Maryland. 
"Mammograms get better as women get older and breasts become less dense. So, it's really important for patients to look at their report and see what it's saying about breast density."
A 2-minute video from the Patient Empowerment Network.
First of all, wear a two-piece outfit so you only have to remove your top. Give your beauty products the day off.
Think of the X-ray machine as your friend. You'll give it a quick hug as it compresses your breast between two flat paddles. The machine will use a safe, low-dose X-ray to take multiple images of each breast.
The procedure takes only about 20 seconds per image. And that's it!
A 1-minute video from MD Anderson Cancer Center.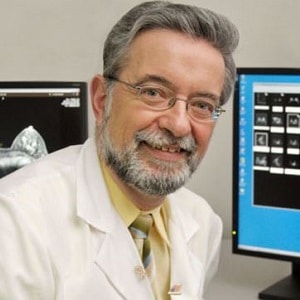 "If a patient waits until something is felt, it may be too late already."
"When you pick up an early cancer the vast majority of the time, it's so small women can't feel it," says diagnostic radiologist Murray Rebner, former president of the Society of Breast Imaging. "We want to find cancers that are lymph-node negative and under a centimeter in size. Those are the ones that really make a difference in terms of ultimately providing a cure for these patients. If a patient waits until something is felt, it may be too late already." Source:
"More needs to be done to help Black women fight breast cancer, says OUWB prof."
What to know about tomosynthesis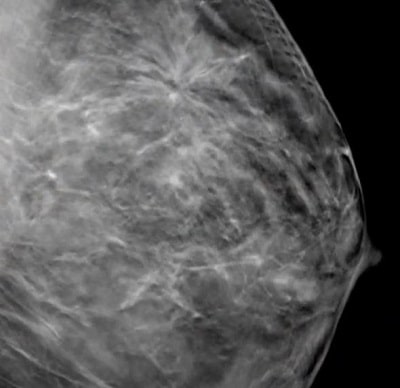 Tomosynthesis is a type of mammography. It helps screen for breast cancer, and because it involves relatively new technology, it is only available in some hospitals.
Standard mammograms and tomosynthesis both use X-rays to create an image of the breast, but while the image from a mammogram is 2D, the image from tomosynthesis is 3D.
Because it produces a 3D image rather than a flat one, tomosynthesis give more accurate information about changes in the breast, including whether they warrant further evaluation.
See "What to know about tomosynthesis for breast cancer" by Hannah Nichols on the Medical News Today website (January 12, 2022)
Don't let COVID delay a mammogram
Because of COVID, "we are seeing a high number of breast cancer cases being diagnosed later than what they were supposed to be diagnosed because of the delay in care," says Delia Guaqueta Segura, MD, breast cancer oncologist at the Memorial Breast Cancer Center in South Florida.
"I am here to urge you to stop being afraid about coming to the hospital. Remember that early screening with mammogram, ultrasound or MRI can help detect breast cancer and can improve the chances of cure."
A 2-minute video from the Memorial Healthcare System.
A mammogram saved my family
"Because I was diagnosed with breast cancer early, my sisters were screened," says breast cancer survivor Renee.
"My younger sister was not symptomatic at all. There was no lump that she could feel. The mammogram found a microsopic lump that you couldn't see or feel. It saved her life.
To the person who's afraid of a mammogram: I'd be afraid not to have it."
A 2-minute video from Johns Hopkins Medicine.
Oprah: Make screening "a birthday health-filled well-being celebration"
"It's time to normalize asking one another, 'When's the last time you had a mammogram'?"
"Here's an idea: schedule that appointment together if that helps you follow through. One of the things I've learned is to make it a birthday, health-filled, well-being celebration! If you schedule it every year around your birthday, that signals you're taking care of yourself and taking care of your girls!"
A 2-minute video from Hologic, Inc.
Four ministers in Pittsburgh area urge women to get screened for breast cancer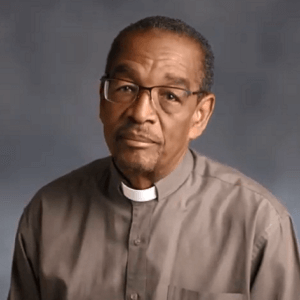 "Our female friends and relatives definitely need to get tested. Do it for your family."
"I think that most women think they're too young and they think it won't happen to them. I was diagnosed with breast cancer. I never thought it would have happened to me."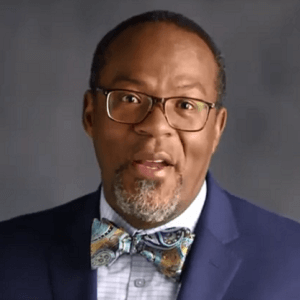 "There are too many people dying in the African American community of treatable diseases. With examinations and testing, we can really extend lives. Get a mammogram."
"I thought they're looking so they can find something, not realizing the truth is they're making sure everything is OK. Please, please, get screened for breast cancer."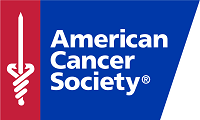 There is very little evidence that regular physical breast exams done by either a health professional or by women themselves help find breast cancer early when women also get screening mammograms.
Most often when breast cancer is detected because of symptoms (such as a lump), a woman discovers the symptom during usual activities such as bathing or dressing. Women should be familiar with how their breasts normally look and feel and should report any changes to a health care provider right away.
This does not mean that these exams should never be done. In some situations, particularly for women at higher than average risk, health care providers may still offer clinical breast exams along with counseling about risk and early detection. And some women might still be more comfortable doing regular self-exams as a way to keep track of how their breasts look and feel. 
Source: American Cancer Society Recommendations for the Early Detection of Breast Cancer
Breastcancer.org still believes that breast self-examination is a useful and important screening tool, especially when used in combination with regular physical exams by a doctor, mammography, and in some cases ultrasound and/or MRI.
Breast self-exam is a convenient, no-cost tool that you can use on a regular basis and at any age. We recommend that all women routinely perform breast self-exams as part of their overall breast cancer screening strategy.
How to do a breast self-exam: The five steps
(breastcancer.org)