Diagnosed with Breast Cancer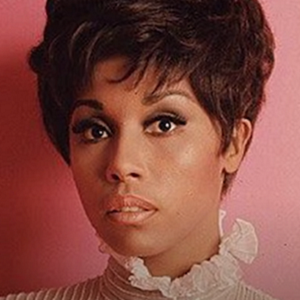 Diahann Carroll, the first Black woman to star in a U.S. television series in a non-servant role, died of breast cancer at age 84 in 2019.
She was diagnosed with a small, non-invasive tumor in her right breast after a routine mammogram in 2007. 
At the urging of friends, Carroll spoke out publicly about her experience and the importance of cancer screening.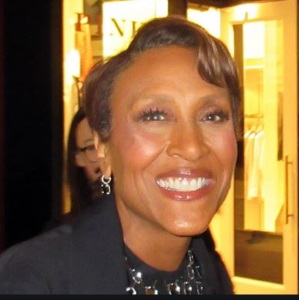 Television journalist Robin Roberts, 46, was preparing a tribute to a colleague who had died of cancer in 2007 when she did a self breast exam and found a lump.
"This can't be. I am a young, healty woman," she thought. 
Roberts was diagnosed with Triple Negative Breast Cancer and underwent successful surgery, chemotherapy, and radiation.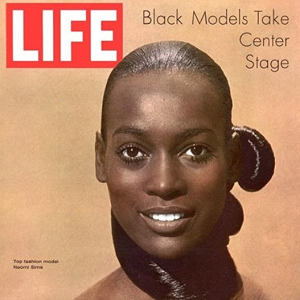 "This beauty was a model, businesswoman, and author— a triple threat. She was the first Black model to appear on the cover of Ladies' Home Journal in November 1968."
"She was one of the world's first Black supermodels, setting the groundwork (and werk!) for so many of us, a true inspiration. My hero."
Naomi Sims died from breast cancer at age 61 in 2009. From a tribute by television personality and businesswoman Tyra Banks on Instagram.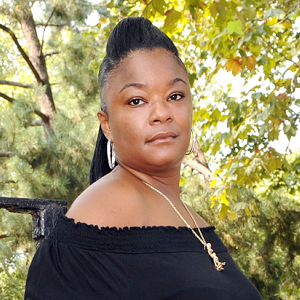 Since her breast was not painful, rapper Roxanne believed nothing was wrong
When hip hop musician and rapper Roxanne Shante felt a lump on her left breast at age 39, she didn't immediately panic. "I remember saying to myself like, 'Okay, I'm getting older. My breast must be falling apart'." 
None of the women she knew in her family had ever been diagnosed with breast cancer. Since neither the lump nor any other part of her breast was painful, Roxanne believed nothing was wrong.
Later that year during a physical exam, her doctor felt the lump and recommended a mammogram, which found the breast cancer.
Basketball star Tiffany Jackson dies of breast cancer at age 37
Tiffany Jackson, a star basketball player at the University of Texas and in the Women's National Basketball Association, died in 2022 from breast cancer at the age of 37.
While playing in Israel in 2015, Jackson noticed a small lump in her breast and decided to have it checked when she returned to the United States. But at 29 years old, with no history of breast cancer in her family, and a new basketball season starting, Jackson held off on the biopsy until after the season was over.
But as the season wore on, she started to feel pain and noticed that the lump had grown larger. She contacted her doctor, who immediately ordered a biopsy. The diagnosis: Stage 3 breast cancer.
Jackson left the playoffs that year to begin treatment of four months of radiation, a mastectomy, an additional 33 days of radiation and 16 rounds of chemotherapy. She returned to play one more season and then retired to coach college basketball.
Sources: "WNBA All-Star Player Passes Away at 37" and
"Tiffany Jackson's journey home to the Forty Acres"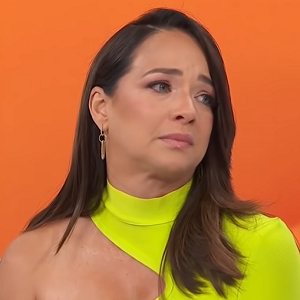 When she was 33, Telemundo personality Adamari López was filming telenovelas in Mexico when she felt a lump in one of her breasts and was diagnosed with breast cancer.
"No one had previously had cancer in my familty, so it was difficult and surprising to hear the news."
López chose to have surgery and chemotherapy and now helps organizations that raise awareness of the importance of early breast cancer detection.
3 Women Under 40 Years Old Diagnosed with Breast Cancer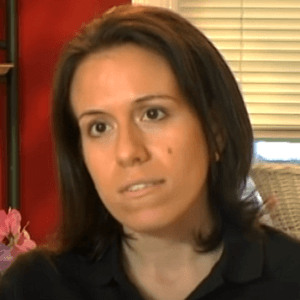 Kristina Hernandez diagnosed at 24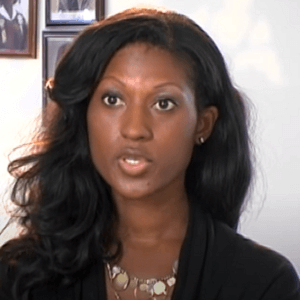 Maimoh Karmo diagnosed at 32
Mona Harris diagnosed at 35