Diagnosed with Male Breast Cancer
Businessman Mathew Knowles, Beyoncé's father, is a breast cancer survivor
Mathew Knowles, 67, a music industry executive and father of singer Beyoncé, noticed blood spots on the new white T-shirts his wife Gena bought him in 2019. "I said, oh, maybe it's something to do with these shirts," he remembered. But when Gena found blood on the sheets on his side of the bed, an alarm bell went off.
Early in his business career, Knowles worked for Xerox selling breast cancer diagnostic imaging equipment to hospitals and health facilities. A breast discharge, he had learned, was one of the signs of male breast cancer.
"So I immediately called my referring physician, said I need to get a mammogram. We got one immediately like the next day and then we got a biopsy." Diagnosis: breast cancer. A few days later, Knowles had a unilateral mastectomy.
Genetic testing revealed he carried a BRCA2 gene mutation. His family history suddenly made sense. His maternal aunt and her two daughters had died of breast cancer and four of this father's brothers died from prostate cancer. BRCA mutations increase the risk of both cancers.
Knowles is now cancer-free. Beyoncé and her sister Solange have tested negative for the mutated BRCA2 gene, according to reports in the media.
5 minute video from American Association for Cancer Research
Actor Richard Roundtree, star of "Shaft" movies, is a breast cancer survivor
It all began in September 1993 in Costa Rica when Richard Roundtree, 51, star of the "Shaft" franchise movies, noticed something unusual while taking a shower at his hotel. "I noticed there's a little lump here. I don't think too much of it at that point."
But the lump didn't go away, so he went to get it checked out when he returned to Los Angeles. Diagnosis: breast cancer. Roundtree had never heard of men getting breast cancer, thought "it was totally a a female thing."
Within days, surgeons performed a radical double mastectomy, leaving a scar worse than he expected. "Part of your body, it's gone. So I have an inkling of what a woman must feel," he says. But the worst was yet to come. Chemotherapy for 6 months. "Just keeping stuff down is a major, major undertaking," he remembers.
For years, Roundtree kept his cancer secret from all but his family and closest friends, worried that the news would doom his career.
He's now cancer free and has gone public about a cancer that most men don't know can strike them, too. If he had ignored the lump, "like so many of us guys doing a man's thing, oh, there's nothing, it'll disappear, it'll go away, I probably wouldn't be talking to you."
From a 1999 7-minute Dateline NBC interview.
"I felt a lump under my right breast," says Roland Taylor, a chef for 50 years. "I didn't pay too much attention to it until later on, it started to grow a little bit." 
That's when he went to his doctor and found out he had breast cancer. "I was very shocked because I really wasn't aware of men getting breast cancer."
Taylor's cancer was found still in the breast and hadn't spread anywhere.
A 2-minute video.
"I have to continue to tell this story so I can help save lives," says Kenneth Todd Nelson.
When he was 34, the physician at an allergy clinic asked him if there was anything else going on in his body and Nelson happened to mention a small bump on his breast. 
"I think you're okay, but let's just get it checked out," he was told. Nelson wasn't okay. He had Stage II breast cancer and now works with a male breast cancer coalition to break the stigma of men getting breast cancer
A 3-minute video.
"I was just getting a routine annual physical and had my physician take a look at a bump on my chest," says Joel Hughes. Tests showed it was breast cancer.
"My initial reaction was that I've never known any men with breast cancer, so I found out it was a real thing, it does occur."
Hughes underwent a double mastectomy and chemotherapy. The experience showed him that "you don't realize sometimes the support that you have until you need it." 
A 5-minute video.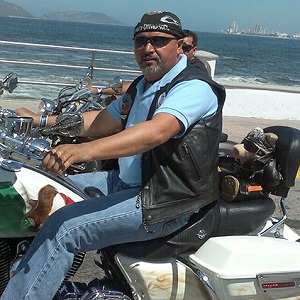 In 2011, Jose Luis Gonzalez kept having constant pain in his left underarm and lumps around his left breast. It was Stage IV breast cancer which eventually metastasized to his lungs and brain. Gonzalez, who was BRCA mutation positive, lived 4 more years until 2015.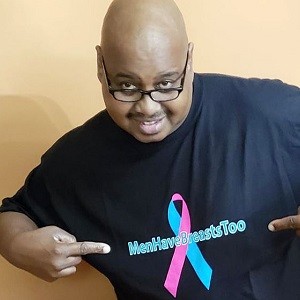 In December 2014, Jimmy Weaver was drying himself after a shower when he felt a lump on his right breast. It was Stage II breast cancer. Jimmy had a mastectomy and chemotherapy and lived five more years until January 2020.
In 2015, Mike Phillips noticed a dime-sized lump behind his left nipple while in the shower, but put off seeing a doctor until the nipple started inverting. It was Stage III breast cancer that had already spread. Phillips had a mastectomy and radiation therapy and lived almost three more years until May 2018.
For more stories of men diagnosed with breast cancer, see "In Memoriam" on the Male Breast Cancer Happens website.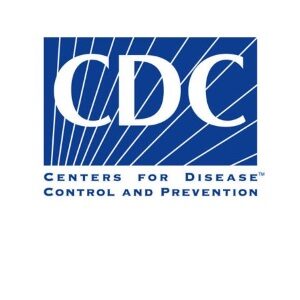 Men can get breast cancer too. About 1 out of every 100 breast cancers diagnosed in the United States is found in a man. The most common kinds of breast cancer in men are the same kinds in women. Learn about the symptoms of breast cancer in men and what may increase your risk.
Here you can find out all about breast cancer in men, including risk factors, symptoms, how it is found, and how it is treated.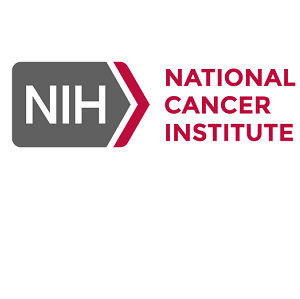 General Information about male breast cancer, including stages, inflammatory male breast cancer, treatment options. Breast cancer may occur in men at any age, but it usually occurs between 60 and 70 years of age.
From the National Cancer Institute, part of the National Institutes of Health (NIH).
Who is most at risk for male breast cancer? What are the symptoms of male breast cancer? Should men be screened for breast cancer? How is male breast cancer diagnosed? What are the types of male breast cancer?
What are the stages of male breast cancer? What are lymph nodes, and why are they important to a diagnosis of male breast cancer? How is male breast cancer treated? What is the prognosis for male breast cancer?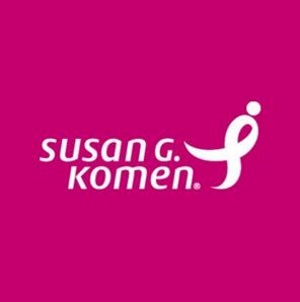 The most common warning sign of breast cancer in men is a painless lump or thickening in the breast or chest area. However, any change in the breast or nipple can be a warning sign of male breast cancer.
Some men may be embarrassed about a change in their breast or chest area. Others may not know it's important and put off seeing a health care provider. Survival is highest when breast cancer is found early and treated.
About one in 833 men will develop breast cancer in their lifetime. While that statistic may not sound as daunting as the equivalent for women, the fact that male breast cancer is so rare makes it uniquely challenging.
Because breast cancer is primarily seen as a "woman's disease," men may ignore symptoms—resulting in later-stage diagnoses and potentially worse outcomes. 
IBC causes a number of signs and symptoms, most of which develop quickly (within 3-6 months), including:
Swelling (edema) of the skin of the breast
Redness involving more than one-third of the breast
Pitting or thickening of the skin of the breast so that it may look and feel like an orange peel
A retracted or inverted nipple
One breast looking larger than the other because of swelling
One breast feeling warmer and heavier than the other
A breast that may be tender, painful or itchy
Swelling of the lymph nodes under the arms or near the collarbone
If you have any of these symptoms, it does not mean that you have IBC, but you should see a doctor right away.
Source: Inflammatory Breast Cancer (American Cancer Society, 2022)
"Really important to be aware of the signs and symptoms of IBC"
"Unfortunately, we hear about patients who were initially misdiagnosed with a breast infection that just did not heal," says Ko Un Park, MD, a breast cancer surgeon at The Ohio State University.
"If patients are experiencing that a breast infection is not improving, they should definitely seek additional care to see if this is something else like an inflammatory breast cancer."
A 2-minute video from The James Ohio State University Comprehensive Cancer Center
A Public Service Announcement from the IBC Network Foundation
What is inflammatory breast cancer?, the symptoms, how it's diagnosed, how it's treated, what is the prognosis, what clinical trials are available. From the National Cancer Institute, part of the National Institutes of Health (NIH).
A 1-minute video from the IBC Network Foundation.
"Feeling a lump is usually not an IBC symptom, it affects the whole breast"
Filipa Lynce, MD, director of the Inflammatory Breast Cancer (IBC) Program at Dana-Farber Cancer Institute, discusses the common symptoms of IBC, risk factors, and the importance of talking to a doctor if you notice any changes in your breast.

A 3-minute video from the Dana-Farber Cancer Institute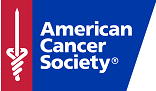 Men with a mutation in the BRCA2 gene also have an increased risk of breast cancer, with a lifetime risk of about 6 in 100. BRCA1 mutations can cause breast cancer in men, too,  but the risk is lower, about 1 in 100. BRCA mutations also increase the risk of prostate and pancreatic cancers in men.
Although mutations in these genes most often are found in members of families with many cases of breast and/or ovarian cancer, they have also been found in men with breast cancer who did not have a strong family history.
Mutations in CHEK2, PTEN and PALB2 genes might also be responsible for some breast cancers in men.
Source: Risk Factors for Breast Cancer in Men (American Cancer Society, 2018)
For more information about signs, symptoms, diagnosis and treatment of breast cancer in men, see "Breast Cancer in Men" on the American Cancer Society website.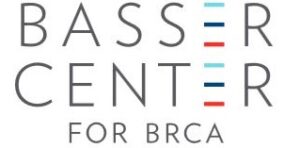 While cancer risks in male BRCA mutation carriers are not as dramatically elevated as those of female BRCA mutation carriers, cancer risk management and early detection are vital.
It is important for both men and women to remember that a family history of breast, ovarian, prostate or pancreatic cancers on their father's side of the family may indicate a hereditary gene mutation.
Many people mistakenly believe a family history of breast or ovarian cancer only matters on their mother's side of the family. Men can inherit a BRCA gene mutation from their mother or father and can pass on their BRCA gene mutation to their male and female children.
Medical management for men with BRCA1/2 mutations changes at age 35–40. Ages at which screenings begin are dependent on family history and should be discussed with a physician.
For more information about screening and genetic testing, see "BRCA1 and BRCA2 in Men" on the Basser Center for BRCA website.
Inflammatory Breast Cancer Support Groups
The purpose of The IBC Network Foundation is simple:
To fund research regarding Inflammatory Breast Cancer.
To provide an avenue to network proactive education to the general population as well as the medical community regarding Inflammatory Breast Cancer.
"The Inflammatory Breast Cancer Foundation's  mission is to change the perceived notion that all breast cancers begin with a lump. IBC is different is so many ways. Women & men are still being misdiagnosed and that is not acceptable!"