Voices about Prostate Cancer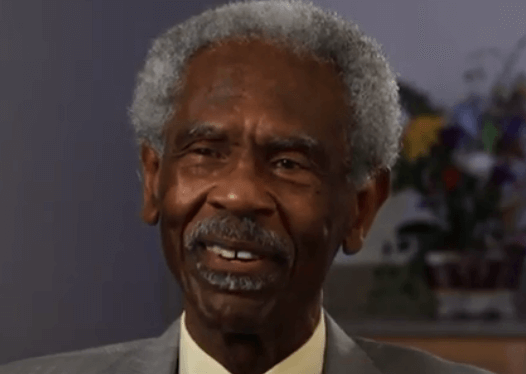 Charlie Hill, a prostate cancer survivor, tells men who are reluctant to deal with their prostate health: "The strongest pitch that I like to bring up is: How selfish do you want to be?"
"Because while it is you and your body, it's about the people who love you. So are you willing to look your daughter in the eyes, or look at your wife in the eyes, and say I don't care enough about you to do something about this?"
Hill founded the Hampton Roads Prostate Health Forum to raise awareness about the prevention and treatment of prostate cancer in Virginia.
A 1-minute segment from a 3-minute video from The Skin You're In.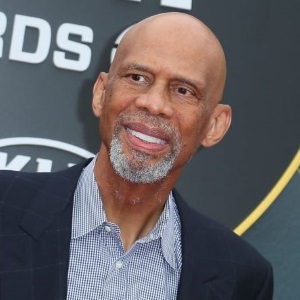 "If you're like me, you'd rather talk about basketball or anything other than prostate cancer," says professional basketball Hall-of-Fame player Kareem Abdul-Jabbar.
"But we can't be silent when it comes to our own health. Prostate cancer affects one in eight men in the U.S. I beat it because I was screened and it was detected early."
"Prostate cancer is often passed on through families. The NBA and the Prostate Cancer Foundation are asking you and your loved ones to know your risks and to get screened."
A 30-second video from the National Basketball Association.
"If I were to speak with a young man around 40, that's the age group that I think particularly for African American men, they need to be on the lookout for prostate cancer," says Robert Ginyard, who was diagnosed at age 48.
"I started getting tested at age 40 because of the history of prostate cancer in my family.
Don't wait until you're 50 because a lot of people think that prostate cancer is an old man's disease, but at 40 you should begin to look at your family history and life in general and start taking care of yourself."
A 1-minute video from ZERO – The End of Prostate Cancer.
Evander Holyfield and Brian Custer say "Man up and get checked"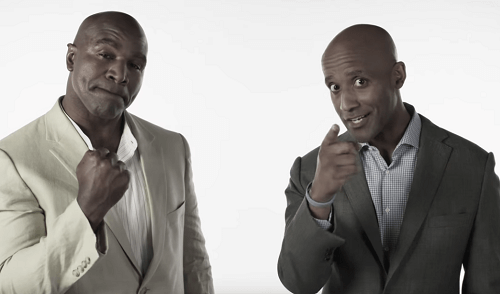 Heavyweight boxing champion Evander Holyfield and sportscaster Brian Custer say to men "Man up and get checked for prostate cancer!"
"As men, we have this ego…we think we're too macho to go to the doctor and undergo this type of check-up," says Custer who survived a diagnosis of aggressive prostate cancer at age 42.
"But the truth is: If you don't get checked, you're cheating your family out of having a husband or father around. And you're cheating yourself out of life. I hope when people hear my story, they're motivated to take action by saying: 'I'm going to get checked, I'm going to make sure my dad or husband gets checked, too.'"
Hear Brian's story in a 2-minute video from the Prostate Cancer Foundation.