Diagnosed with Colorectal Cancer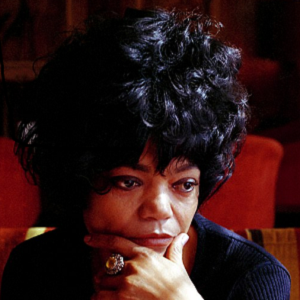 Singer and actress Eartha Kitt died from colon cancer at age 81 on Christmas Day 2008.
Towards the end of 2006, she went to a doctor to see if she could get relief from pain she felt in her hands. A series of tests revealed that Kitt was bleeding internally.
A colonoscopy led to a diagnosis of stage III colorectal cancer. She had surgery to remove her colon and nearby lymph nodes, but the cancer eventuallly returned.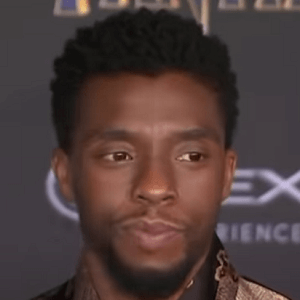 Actor Chadwick Boseman was diagnosed with stage III colon cancer in 2016, which eventually progressed to stage IV.
He never spoke publicly about his cancer diagnosis and continued to work in films during multiple surgeries and chemotherapy.
Boseman died at age 43 in August 2020 at his home with his wife and family by his side.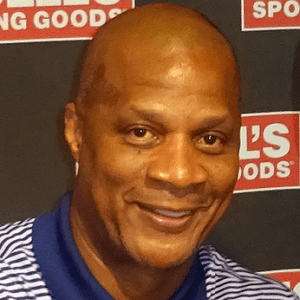 In the middle of the October 1998 baseball playoffs, slugger Darryl Strawberry, 36, was diagnosed with colon cancer and had two feet of his colon removed.
He returned to play baseball the next year. But by 2000, the cancer had returned and spread to his kidney and lymph nodes, requiring more surgery and ending his baseball career. Today, Strawberry and his wife Tracy run a foundation dedicated to children with autism.
Kangol Kid, Early Rapper Who Sought "Roxanne," Dies of Colon Cancer at Age 55
Kangol Kid, a rapper in the group UTFO and a key contributor to the 1984 single "Roxanne, Roxanne," one of the most influential and widely imitated songs of commercial hip-hop's early years, died from colon cancer in December 2021. He was 55.
Kangol Kid was diagnosed 10 months earlier with stage III colon cancer. Finding blood in or on his stool was Kangol's on-again, off-again warning sign that he ignored until it was too late. "Being a typical man, my mindset was it'll get better, it'll be fine," Kangol said in April.
There's a deep-rooted reason why Black men avoid talking about health concerns and getting treatment, Kangol explained. "We ignore it. We don't take it seriously. That's how we deal with the facts," he said. "It's that whole man-like mentality. You're raised to deal with things and keep it in."
Silence is a deadly tradition passed from one generation of Black men to the next. "A man would say to his son, 'Toughen it up,'" Kangol said. "'You can deal with that, be brave, be strong.' 
Now Kangol said he was fearlessly challenging those notions by using his voice. "Little by little, we're undoing what has been done for generations. The new look for hip hop and cancer is to go get yourself checked out before it happens."
Source: "Kangol Kid: The New Look for Hip Hop and Cancer" by Steven Bushong on the Colorectal Cancer Alliance website (April 27, 2021)
Hip-Hop pioneer Doug E. Fresh Documents Colonoscopy Experience In Honor Of Kangol Kid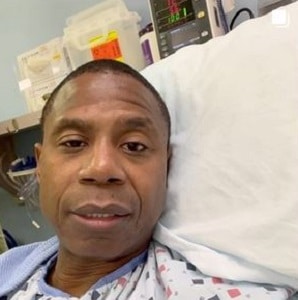 Doug E. Fresh took to Instagram to share his recent colonoscopy experience in honor of the late Kangol Kid. The rapper shared all he could from the medical procedure with a message to viewers on the importance of preventative care.
"This is for my brother #kangolkid and all those who passed from this horrible disease," he wrote on Instagram. "We have to be proactive about our health. To all my brothers out there, let's do a better job of caring for ourselves."
Source: "Doug E. Fresh Documents Colonoscopy Experience In Honor Of Kangol Kid" by Demicia Inman on the Vibe website (March 28, 2022)
"When I was 23, I went to see my OBGYN," says Shannon. "I had stomach aches and was dealing with fatigue and same blood in my stool. She told me that it was diet and stress. So I changed my diet. But the problems never really went away. I just got used to them. 
"When I was 31, I went to see my primary care physician and told her my symptoms. She got greatly concerned and told me that I needed a colonoscopy. I was really reluctant to do it. But my husband convinced me. The following day after the colonoscopy, I got the phone call that I had stage four colorectal cancer.
I'll never forget that moment. They ended up removing two feet of my colon. Six months of Chemo. And then daily radiation. Living with this is a challenge. But I have amazing family and friends."
A 6-minute video from Pfizer.
John Wagner was in his 30s, had no family history of colon cancer and considered himself a healthy guy when he started feeling weak with severe constipation and blood in his stool. Multiple doctors sent him home without ever screening him for cancer.
"I kept asking and they said I didn't need it, I was too young.
If it wasn't for an ER nurse, no telling what might have happened," he says. At the ER, a colonoscopy revealed what he feared: stage IV colon cancer. 
A 3-minute video from television station WHAS11 of Louisville, Kentucky.