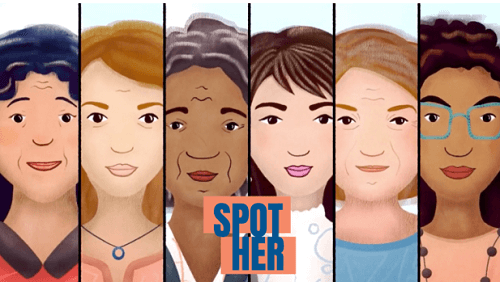 Uterine cancer is the 4th most frequently diagnosed cancer for women in the U.S. In 2020, uterine cancer resulted in about 65,000 new cases and 12,500 deaths—and these rates are on the rise.
Spot Her is an initiative to help end the silence around endometrial cancer. We aim to embrace the power of every woman's voice to take a stand on this important women's health issue. Together we can educate, support, and build strength through community.
Women with endometrial cancer have reported that their symptoms were often stigmatized and dismissed. By talking about these "below the belt" symptoms, we can empower others to spot the signs early and take action, when it may be more treatable.
Increasing awareness about the potential signs of endometrial cancer is important for Black women, as only 53% of Black women with the condition receive an early diagnosis. A delay in diagnosis could make the disease more difficult to treat.