Multiple Myeloma Voices and Programs
Multiple Myeloma Programs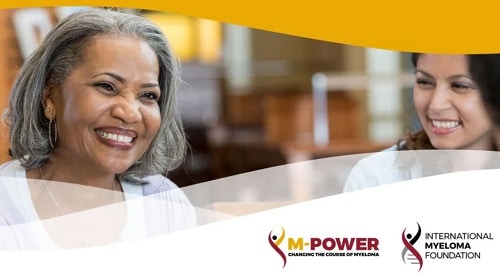 The M-POWER project of the International Myeloma Foundation is partnering with cities across the country to improve the short- and long-term outcomes of African-American patients with multiple myeloma. When barriers to early diagnosis and treatment are removed, African-American myeloma patients do just as well, or even better than, White individuals.
M-POWER is empowering health-care professionals, community leaders, neighborhoods and families to break down those barriers by raising myeloma awareness. M-Power programs are currently active in Atlanta, Baltimore, and Charlotte. Next will be New York City.
"Standing in the Gaap for African Americans with Multiple Myeloma" is an initiative to help spread the word about how multiple myeloma affects African Americans differently, in order to improve the quality of the care they receive. It was created in 2016 by the Celgene Corporation, a  pharmaceutical company that makes cancer and immunology drugs. 
According to the company, the meaning of the phrase "Standing in the Gaap" is: I am there for you, I have your back, I will provide the bridge to help you achieve your goals.
Since 2016, the Standing in the Gaap initiative has included live educational events for patients and healthcare providers, as well as a Facebook community of more than 61,000 members.