Help from government agencies

ClinicalTrials.gov is a database of privately and publicly funded clinical studies conducted in all 50 states and in 221 countries.
The website provides current information about clinical research studies for patients, their families and caregivers, health care professionals, and the public.
Each study record includes a summary of the study protocol, including the purpose, recruitment status, and eligibility criteria. Study locations and specific contact information are listed to assist with enrollment.
Information on ClinicalTrials.gov is provided and updated by the organizations and people that sponsor and carry out the studies. Listing a study does not mean it has been evaluated by the U.S. Federal Government.
Clinicaltrials.gov is a free service of the National Institutes of Health (NIH) and is maintained by the National Library of Medicine (NLM).
For more information about using the database, visit clinicaltrials.gov
"If you decide to look for trials on your own, learn how to find the right clinical trial for you with the National Cancer Institute's six-step guide:  
Step 1: Gather details about your cancer
Step 2: Find clinical trials
Step 3: Take a closer look at the trials that interest you
Step 4: Contact the team running the trial
Step 5: Ask questions
Step 6: Make an appointment
The NCI's Cancer Information Service can also provide a tailored clinical trials search that you can discuss with your doctor. To reach them call 1-800-4-CANCER (1-800-422-6237) and select option 2. This is a free service. Keep in mind that the search results do not replace advice from your doctor.
Source: National Cancer Institute (2022)
Help from non-profit 501(c)3 charitable organizations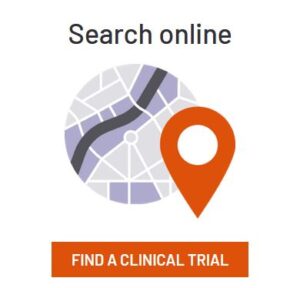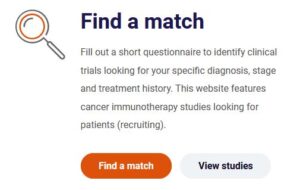 Our Cancer Immunotherapy Clinical Trial Finder will aid you in finding your answer to cancer. Understand the basics of cancer clinical trials, why clinical trials are so critical to our work, what things to consider about enrolling, and how to assist patients in finding clinical trials for which they may be eligible.
Source: Cancer Research Institute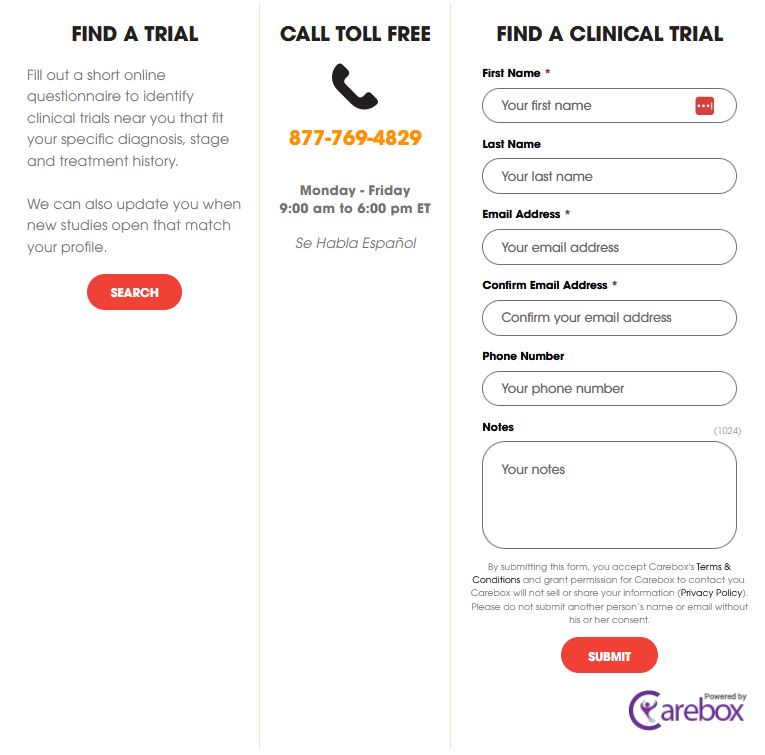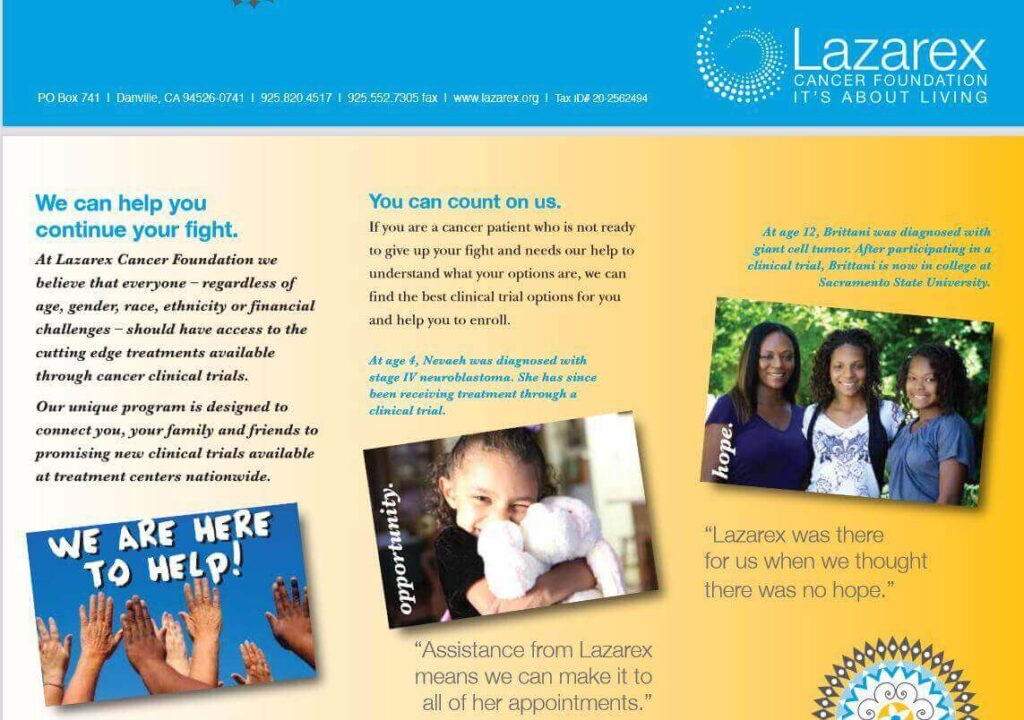 If you are a cancer patient who needs help identifying clinical trial options or needs financial assistance to attend a clinical trial, we'd like to hear from you. Our Patient Navigator can help you find the right clinical trial. We can also help you with the costs associated with participating in a clinical trial, including transportation and lodging. 
For more information, email Lazarex or to speak with a Lazarex representative, call 925.820.4517.
Source: Lazarex Cancer Foundation
Help from private companies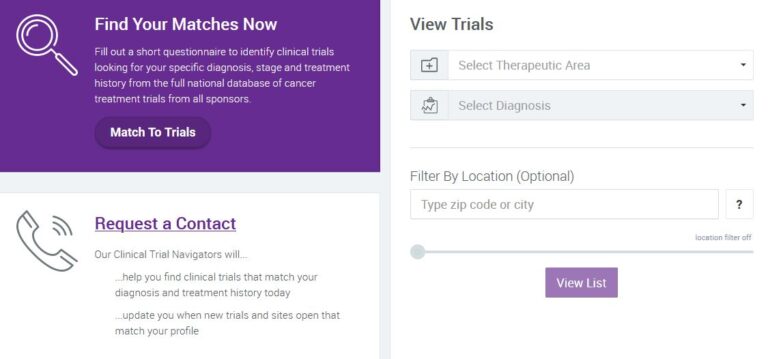 For over a decade, EmergingMed's clinical navigators have facilitated clinical trial searches for nearly 500,000 patients.
Request a Contact
today to learn how we are able to help.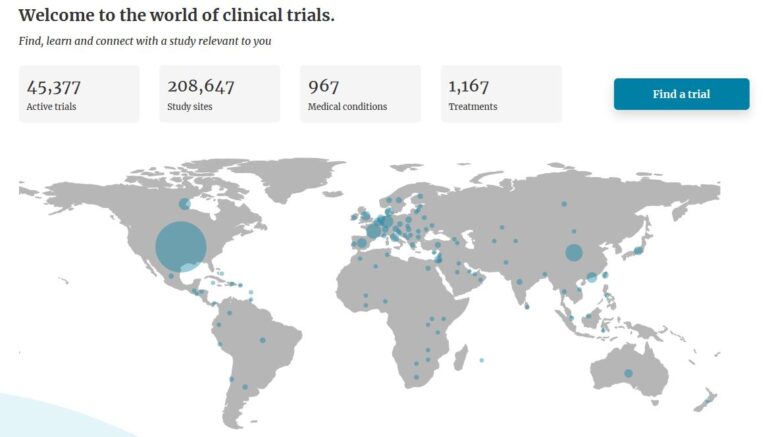 Search and browse to find a trial relevant to you. Read the trial details on eligibility, location and participation. You can also register to be notified when a trial you're searching for begins. Find a trial near you.