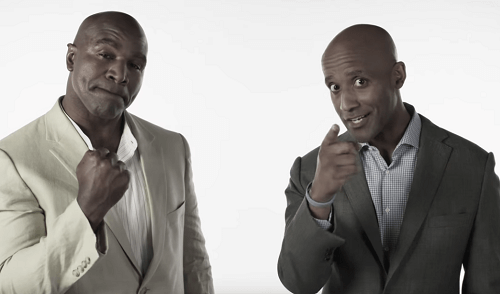 Heavyweight boxing champion Evander Holyfield and sportscaster Brian Custer say to men "Man up and get checked for prostate cancer!"
"As men, we have this ego…we think we're too macho to go to the doctor and undergo this type of check-up," says Custer who survived a diagnosis of aggressive prostate cancer at age 42.
"But the truth is: If you don't get checked, you're cheating your family out of having a husband or father around. And you're cheating yourself out of life. I hope when people hear my story, they're motivated to take action by saying: 'I'm going to get checked, I'm going to make sure my dad or husband gets checked, too.'"
Hear Brian's story in a 2-minute video from the Prostate Cancer Foundation.