Men and Women Diagnosed with Mutiple Myeloma
Keith Elam, better known as the rapper Guru from the group Gang Starr, died at age 47 in 2010.
He was suffering from multiple myeloma and had been in a coma since a heart attack the month before.
Between 1989 and 2003, Gang Starr released six studio albums. As a solo artist, Guru was best known for his long-running jazz-meets-hip-hop series, Jazzmatazz.
Baseball player Don Baylor, the 1979 American League Most Valuable Player, died of multiple myeloma at age 68 in 2017. He was diagnosed with the cancer 14 years before.
Baylor played for the Orioles, Athletics, Angels, Yankees, Red Sox and Twins over a 19-year career.
He was an All-Star and the MVP winner with the Angels in 1979, when he led the majors in Runs Batted In and runs and also set career highs in home runs and hits.
Colin L. Powell, former Chairman of the Joint Chiefs of Staff and Secretary of State, died of complications from COVID-19 at age 84 in 2021. 
His immune system had been compromised by multiple myeloma, for which he had been undergoing treatment.
Powell was fully vaccinated against COVID-19 and had been due to receive a booster shot, but had to postpone it when he fell ill. He had also been treated for early stages of Parkinson's disease.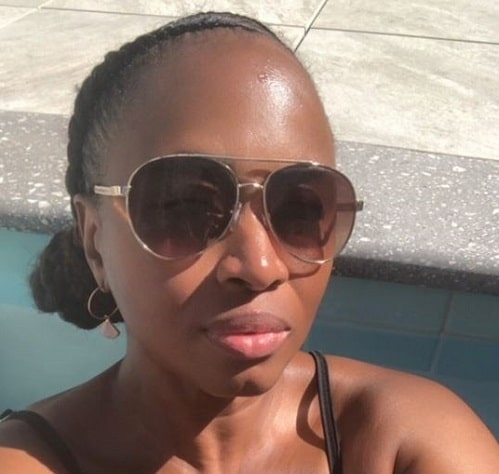 Marva Adams was 34 years old in 1999 when she was diagnosed with multiple myeloma. "Before I was diagnosed, I had just terrible back pain," Adams said. "It was just unbearable, and I didn't know what it was."  (Bone pain is a hallmark symptom of multiple myeloma, and it's common to feel it in the spine.)
"I ended up going to a number of different doctors before I was actually properly diagnosed." After chemotherapy, she had a stem cell transplant in which healthy cells replace bad cells.
Today, her days now are "pretty normal," she says. "I'm able to do anything I was able to do, if I didn't have the myeloma."
Adams, a Charlotte, North Carolina native, is now an ambassador for Bristol Myers Squibb's Standing in the Gaap program to encourage and share her story with other African Americans living with multiple myeloma.
"If you're having pain, you may not know what's going on with you and you may want to ask your doctors to test you for myeloma," Adams suggests.
Source: "Raising awareness of multiple myeloma's impact on Blacks" by Aaliyah Bowden on The Charlotte Post website (November 8, 2021)
Film and TV critic Rebecca Theodore-Vachon was diagnosed with multiple myeloma at age 47 in 2018. It was "devastating," she said.
"I had never even heard of multiple myeloma before and now I had this thing in my body I had no control over. I felt like I was living on very borrowed time."
Theodore-Vachon told no one except for a few close friends and two siblings, she later disclosed on twitter after the death of Colin Powell in October 2021. "I just resolved to take better care of myself and live my best life, in whatever shape and form it came in."
Today, she is out of danger and has only to do bloodwork every six months. She is thankful for her medical team and a support network of friends and family. 
Her message: "Multiple myeloma is a silent killer in the Black community. Please read up on this disease and talk to your doctors if you have any of the symptoms." 
"I thought my symptoms were related to a herniated disc"
"My name is Danielle. I have multiple myeloma. I thought my symptoms were related to a herniated disc and I was ignoring it basically because the pain would come and go."
"In 2011 I was diagnosed. I was 46 years old. I felt myself at night sometimes just being angry that I am actually going through this, said Danielle who lives in Georgia."
After three cycles of chemotherapy and two stem cell transplants, "I started to have a more positive outlook on life. It's not that one day you wake up and you're feeling better.  It's that you wake up and you realize that you feel better than you did the day before."
"So, it's a process that you have to go through and you just have to have that strength. You have to have that determination to understand I'm going to get through this. I'm going to get through this."
A 4-minute video from Sanofi Genzyme, Sanofi Genzyme.